The Global Leadership Summit 2015
Saturday, October 17, 2015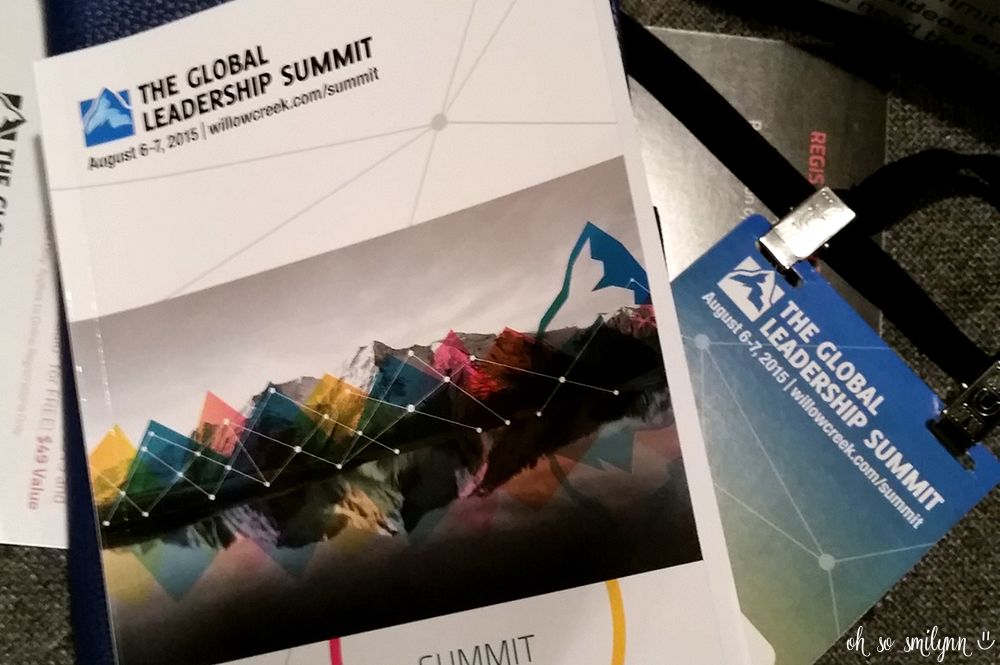 At the beginning of August, I had a chance to attend The Global Leadership Summit at a local host site. For those not familiar with the GLS (as I wasn't prior to my company's signing on as a Summit partner), it is a two-day event broadcast worldwide from Willow Creek Church in Chicago. The event is designed to help church, community and business leaders alike, not only to improve their skills as leaders but also to push toward a vision much bigger than themselves and the organizations they represent.

Given that the role I play at my company is far from a leadership one (as I've often summed up my position: I just make things look pretty), I was thrilled when my boss asked if I wanted to attend the GLS. With a schedule boasting speakers who are considered the best of the best in their respective fields — from business bigwigs, pastors, professors to creatives — the event has something for everyone, regardless of job title. Interwoven between the sessions are what the Summit refers to as "Grander Visions," short videos about real people who are using their positions to fill a deeper need within the world.

Going into the event, I was most excited to hear Ed Catmull, co-founder of Pixar Animation Studios and current president of Walt Disney Animation Studios, speak because I love all things Disney and his line of work relates most closely to what I do. Other than the job titles that follow his name, though, I had no other knowledge of his story. What a treat his session was! Catmull was inspired by Walt Disney's animation as a child but did not believe there was a way to reach that level of skill so when it came time for him to choose a college path, he went into computer science instead. So many people view art and science as polar opposites, but Catmull's interest in both allowed him to see they're really quite intertwined and ultimately revolutionized the world of animation.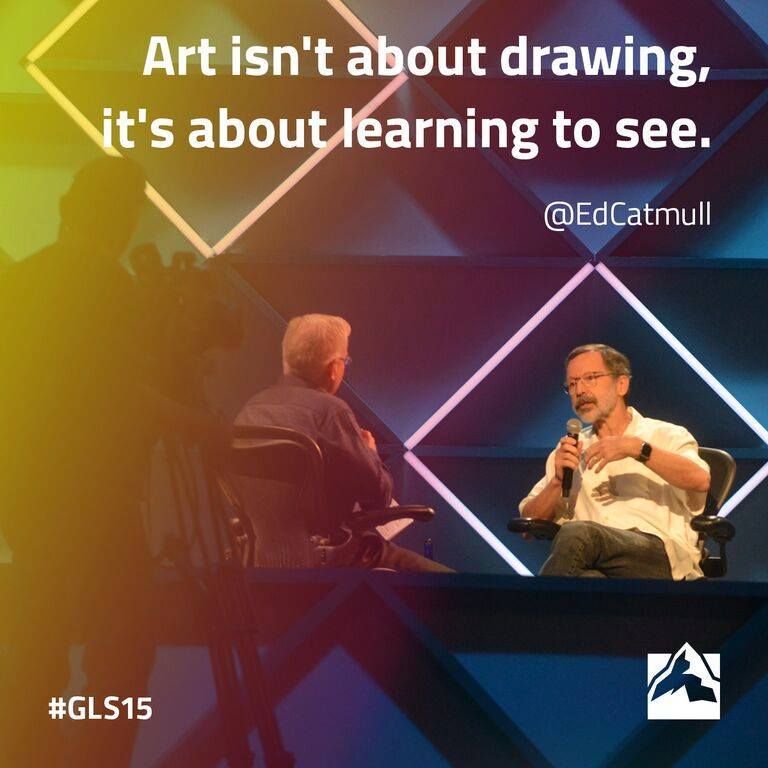 source: The Global Leadership Summit

He went into detail about the power of stories, their being at the foundation of the way we communicate and the ability of good ones to connect with emotions. Pixar is so successful because they have honed that ability. I realize that I, too, am a storyteller through my design work, and his passionate assertion that stories will change the world makes me rethink my role as "just making things look pretty."

It's hard for me to say that Catmull's session was my favorite because I took away so much from many of the speakers: Dr. Brene Brown, who also touched upon stories and the role of vulnerability in successful leadership; Horst Schulze's session about customer service; Pastor Sam Adeyemi's session that defined leadership by looking at the example of Christ's leadership; Liz Wiseman, who explored why the "rookie zone" is so powerful; and that is just to name a few. The "Grander Vision" stories were gems too; a story about the warden who changed the atmosphere of the largest maximum security prison in Louisiana and one about the leaders of Duarte Inc. putting the teachings of their faith into action within their business dealings were just two of the stories that resonated with me.

One theme that came up time and time again in each of the sessions and videos was that life is about people. How will you earn the trust of others? How will you help others learn and grow? How will you help others succeed? How will you care about others?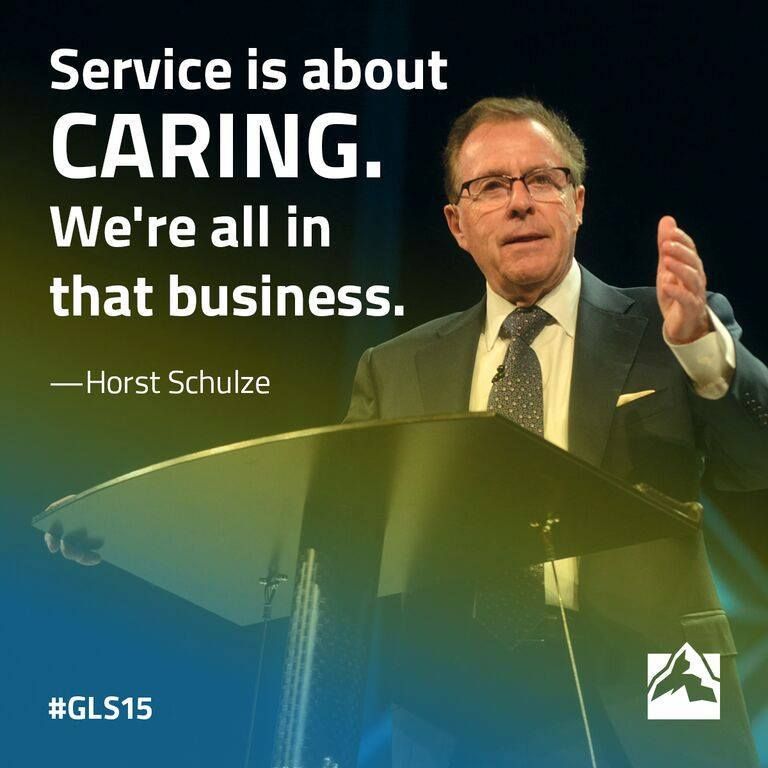 source: The Global Leadership Summit

How will you change the lives of others?

I dare anyone to attend the Global Leadership Summit, whether it be on location at Willow Creek Church or via livestreaming at a local host site, and to leave feeling anything but inspired to go out and use your skills in your present season and station of life to make an impact in the world around you.

Kimberly